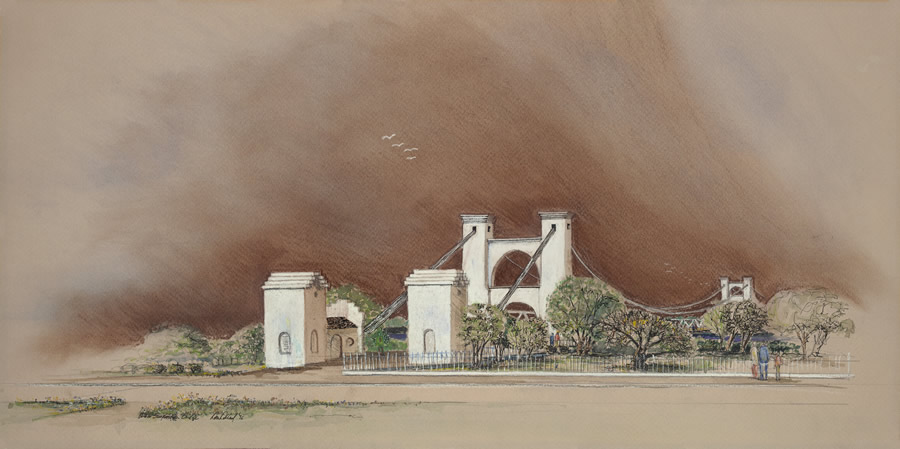 Welcome To
Don Dillard Studio
I have a passion for art and drawing since childhood.  I remember winning a poster contest in grade school.  I loved art and mechanical drawing in high school.  Art and architecture was my passion during my years at Texas A&M. 
Architecture, urban development and transportation planning has been my major professional life focus in the public and private sector.  However, my art career began on the banks of the Brazos River in Waco, Texas at my first public art show.  My first art sale was my watercolor, "Waco Suspension Bridge", the show was successful and I sold most of my work that day and I continue to sell litho prints of my original "Waco Suspension Bridge" painting to this day.
The suspension bridge in downtown Waco is one of my architectural and engineering favorites.  John Roebling built the bridge in 1870 as a toll bridge crossing the Brazos River on the Chisholm Trail.  The 475 foot span bridge was Roebling's model for a later historic bridge he built in New York....the famous Brooklyn Bridge.  
The Waco Suspension Bridge helped transform Waco from a small frontier town to a major commercial center.  Today, the bridge is a major tourist attraction, open to foot traffic and is on the National Register of historic places.